In the post on dreams about snakes, we explored the myriad ways in which snakes appear in dreams.  Here, we get more specific.  What does it mean when you see dead snakes in dreams?  The first answer seems kind of obvious: something in you is dead or at risk of dying, or, something in you is absolutely cut off from life.
Whether or not the dead snake in your dream is a good or a bad thing depends on the dream's depiction of the snake's death, your reaction to it, and your current life situation.
The question you should be asking about dead snakes in dreams is, should I let die or bring it back to life?
Far too many dream interpretations say things like, "dead snakes in dreams mean something bad is behind you" or something like that.  Interpretations like these are too simplistic. Your dreams are an image of an unconscious response to whatever's happening in your life, and as such, the dream is an attempt to widen your perspective of the situation.
Before you can answer any questions about dead snakes in dreams, you need to know the general meaning of snake symbolism.  Snakes are one of the oldest symbols in the history of human kind, and as such, it has a very deep well of meaning.
If you haven't do so already, I recommend reading my introduction to dream interpretation and meaning.
Table of Contents - Jump to Section
Dead snakes in dreams: initial considerations
Record as much of the dream as you can remember in your dream journal
Write down any emotional responses or thoughts about your dream imagery
Note your direct associations to the dream imagery (don't free associate yourself away from the dream imagery)
Read about general snake symbolism
Reflect on what is happening in your life right now
Notice any ah ha! feelings
General Snake Symbolism
First we will take a quick look at general snake symbolism. I'll offer some food for thought about each section. Next, we'll look at some possibilities for the meaning of dead snakes in dreams.
The Snake as Life Energy
The snake is a symbol for primal life energy, and by that I mean that the snake is a symbol for the Life Force itself.
The life force is that primal living stuff that interpenetrates and animates everything in existence. It is the energy which is incarnate in us all. In particular, the snake represents the life force engaged in the field of time.
By engaged in the field of time, I mean that aspect of life which is cyclical: birth, death, rebirth. If you look around you, you can see that all life follows this same process. We see it in the change of seasons; in the rhythm of the moon; and in the sun's daily and yearly rounds. This attribute of the snake comes from its ability to shed its skin and thus renew itself.
What I'd like for you to keep in mind about this aspect of snake symbolism with regard to dreams about dead snakes:
The life force is cyclical and flows of its own nature. It never resists or complains about its process. A tree does not stop growing because its roots run into an obstacle. Trees don't cling to their leaves in the Fall because they aren't ready to let go. They also don't force their leaves to come out in the Winter because they are just tired of waiting.
The snake as unconscious energy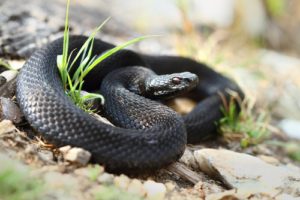 The symbolism of the snake can also represent a darker, unconscious primal energy. This is not to say that the darker energy of the snake necessarily represents something negative or evil; but rather, snake energy can represent something in the dark and unknown.  What we call this dark and unknown the unconscious in the lexicon of C.G. Jung's Analytical Psychology.
Whenever something is unconscious, it is really unconscious – we are unaware of it. Consciously disconnected from whatever it is, we are unaware of the effects it has on us. Be assured, however, the unconscious definitely affects you. It causes you to do things or say things that you don't want to do or say. This is why it is important for us to become conscious of unconscious effects. Whenever we discover something about ourselves in this way, we have the chance of integrating that information – of bringing it into or back into our lives.
The snake as instinctual energy
Let the body speak!
Let the body speak without your saying a word.
Be like a student following behind a teacher saying "This one knows the way more clearly."Rumi
The snake can symbolize our instinctual nature.
Our instinctual nature is that age-old, innate wisdom of the body, something from which we are tragically disconnected.  I would venture to say that most don't even know what I mean when I say, "innate wisdom of the body."
To get an idea of what I mean, consider the immense age of humankind in general. Not just the scant 200,000 years that Homosapien has been wandering the planet. Let's go back even further to our first official ancestors – Homo habilis. Homo habilis existed roughly 2.3–1.4 million years ago.  Anything which has endured that long possesses a very deep wisdom that cannot be taken casually.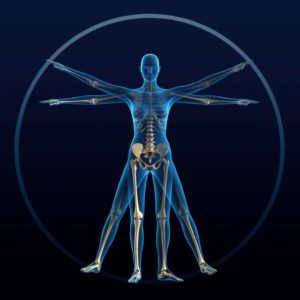 When we are disconnected from the wisdom of the body we make bad decisions based on the intellect. For example, I have heard many women who have been attacked by men say, "I had a feeling that something was wrong and I had a chance to get away. I talked myself out of it." The take way here is to listen to your body when you get these signals.
The same goes if you are feeling tired or sick. Don't push yourself beyond endurance. This is why so many people have heart problems or digestive problems. You can read more about this phenomenon on my other site in an article called Can Meditation Change the World. The title is just a play on words. The article is about the effects of stress on our brains and bodies and how meditation can actually change those effects due to the neuroplasticity of our nervous system.
I think this a good start for us to dive into the symbolism of If you're ready to deep-dive into the symbolism of the snake, you can read full article on Snake Symbolism here.
Snake symbolism in dreams of dead snakes
The amazing ability of the snake to shed its skin, and thus, be born again lends it the name Master of the Mystery of Rebirth.  Snake symbolism in dreams, then, can represent our own capacity to renew ourselves and thus be born again. This can be a reference to something simple, like a job change or even getting a new hairstyle. But it can also symbolize a radical transformation in our lives. In latter case, it would be a complete alteration of our attitude about life – something that changes our whole personality.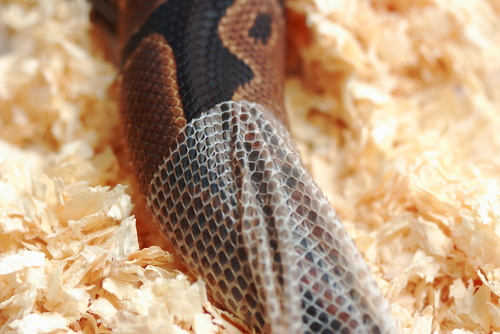 So, is there an attitude in you that needs to be shed? Or is there a life situation that should radically change?
If so, then a dead snake in dreams could be a symbol for your inability to shed something.  If this is happening, then you will likely experience a sort of depressive state, whereby everything stagnates.  All of your life energy would be trapped in that dead snake.
Figure out what to shed, and you'll likely start get your energy back.
Dead Snakes in Dreams:  something you have rejected about yourself
As I said earlier, the symbolism of the snake can also represent a darker, unconscious energy – not necessarily in a negative/evil sense, but rather just something dark and unknown. The unknown and dark is something from which we are completely disconnected.
If you're dreaming about a dead snake, then it could be time to check in with yourself.
Questions for consideration
Do you have the feeling that something is missing from your life?
Are you experiencing any bodily symptoms, such as pain or illness?
Do you spend too much in your head, whether you thinking or fantasizing?
Are you living your life authentically or following a conventional/collectivepath?
It could be something rejected, unadmitted, unacknowledged, or undeveloped. It could be some quality of yourself that you've rejected or a quality that is totally undeveloped.
For example, the dead snake could represent a feeling or emotional quality that is missing from your personality. Think about how difficult it is to have a feeling-toned relationship with a snake versus a dog. The snake can also represent the awakening of consciousness, as I have discussed at length in the article on Snake Symbolism.
So, in the case of "rejected, unadmitted, unacknowledged, or undeveloped", you'd have to reflect on that.  What have you left behind or given so little energy and attention to that it's now dead?  Or, what about yourself can you absolutely not accept, but should accept?
How receptive are you to new ideas or perspectives which could possible expand your awareness? A dead snake in your dream could symbolize that you kill something before proper consideration.
Dead Snakes in Dreams: Rejection of the nature Life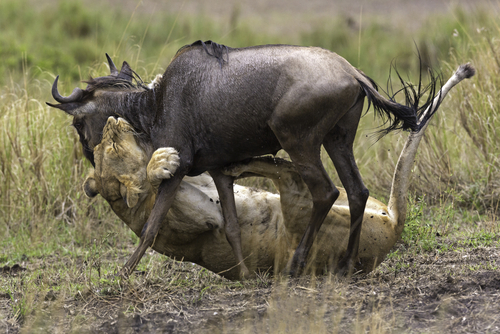 Now rejection can go beyond the rejection or denial of something about yourself.  Rejection can also be existential.  This could mean that you fundamentally dismiss some elemental quality of existence itself – that you are too bound to dualistic thinking:  right/wrong, good/evil, pleasure/pain, etc.  This kind of rejection often shows up as a religious or moral crisis about the fundamental nature of life.
I realize this might sound abstract, but here's an example: many people cannot handle the idea of Death. We especially see this fundamental rejection of life when it comes to the fact that Life must eat Life in order to live. This is a fundamental condition of living, whether you eat animals or plants.
Birth and death are Life.  If you accept one and not the other, then you reject a fundamental element of existence. In this case, a reconciliation of the opposing forces within you is necessary.
Symbolically the snake is also the embodiment of the reconciliation of opposites.  I could list many images, but just think about the dual snakes wrapped around a pole or tree, as in the caduceus. This symbol is the epitome of transcending opposites.
Dead snakes in dreams could represent an inability to transcend limited, dualistic thinking.
These are just few ways to look at dead snakes in dreams. So, if you have had a dream of a dead snake, follow the guidelines I have laid out here. Reflect on the dream's meaning. Don't just read something that tells you what dreams of dead snakes mean.  No one can tell you this. You have to take into account everything about your life and your associations with snakes.  Work with the symbol of the snake from as many aspects as you can.
Now, there's another question left to answer: what do dreams of killing a snake mean? This answer has some archetypal components that require a dedicated article. Stay tuned because it's coming. In the meantime, if you have dreams of dead snakes, please share them in the comments below.  We'll interpret those dreams according to what's happening in your life right now.
Want to learn more about working with dreams or Jungian Psychology?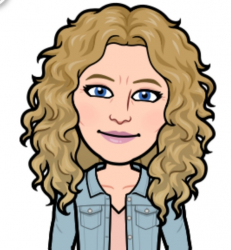 Latest posts by Jesamine Mello
(see all)